Jump Rope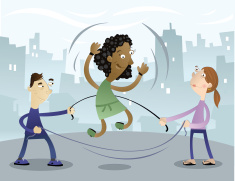 Wikipedia
Jump Rope Rules
Jump Rope Organizations
Training Tips
Jump Rope Videos
General Information
Jump Rope Videos
Jump rope is used in boxing training and many other sports. It is also an event at the Arnold Sports Festival and becoming more popular as an overall fitness sport to many athletes.
Hula Hoop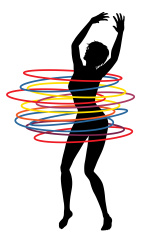 Organizations
Training Tips
Hoop Products
Videos
Hula Hooping has been around for many years and almost everyone has tried it at one time or another.
It is great to see intragration of the use of hula hoops at many different levels including productions and competitions.
Being fun and a great fitness activity it is easily purchased and does not take a lot of space to practice.
Yo-Yo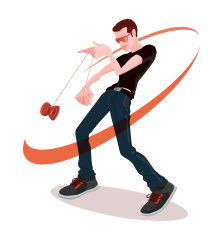 Rules
Organizations
Videos
Training Tips
The Yo-Yo is easily carried and is fun to practice almost anywhere. The design changes from a fix string,(only allowing constant up and down motion), to slip string (allowing it to free spin), and even the latest versions incoorporating bearings (now allows longer spin times and greater flexibilty as to techniques now used) makes this an amazing skill with intriguing performances at upper level competitions.
The Yo-Yo is relatively inexpensive, easy to learn basics, and does not require a great deal of space.
Tops
Tops is another great activity that you can check out from this Video.